Recruiting Global Brand Distributors
Mankeel is the world's first manufacturer to propose and implement a sharing electric scooter production project. Occupies nearly half of the global supply of sharing electric scooters, We have established a mature and stable production and supply system for electric scooters, and a complete and professional marketing, pre-sales & after-sales service system.
The changes in people's travel needs in recent years and the feedback from customers from over 80 countries have given us full confidence and positive affirmation that people are paying more and more attention to our living environment and looking for a more environmentally friendly transportation tool. The outbreak of the epidemic in 2019 has also reminded people of the need for lower-carbon transportation. Convenient and environmentally-friendly electric scooters have become more and more popular choices for people to travel.
We sincerely welcome the people who is determined to representing Mankeel's product to develop in the booming market of electric scooters, and jointly create a win-win together!
Who can become a dealer of Mankeel electric scooters
1: The people who determined to develop a broader market for electric scooters with Mankeel
2: The people who is already engaged in electric scooters or related industries, but want to expand your product market share
3: The people who have experience in operating electric scooters and related wheels products
4: The people who plan to develop an electric scooter business with sufficient funds
Our support for brand agents
Price and market protection
Mankeel has a set of fair and transparent standards for the selection and cooperation of distributors. Only distributors who meet our preliminary audit standards can represent our product brands. Once the brand distribution cooperation is confirmed, whether in terms of product price or product supply, we will strictly executive the terms of the cooperation to protect and support your rights and benefits.
After-sales service and after-sales service, the guarantee of the timeliness of logistics delivery

We have set up 4 different overseas warehouses and after-sales maintenance points in the United States and Europe, which can cover the logistics and distribution in Europe and the United States. At the same time, we can also provide you with a drop-ship service, saving you storage logistics and after-sales The cost of the service.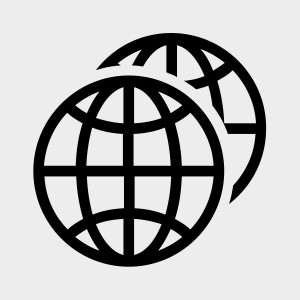 Common marketing alliance, material resource sharing
In terms of product and brand promotion and marketing, we will unreservedly share the product images, product videos, marketing resources, and marketing promotion plans, we will also share your marketing expenses and do paid marketing promotion for you. Introduce customer to you to do product and brand promotion together to expand your business influence and your customer flow.
The benefits of being our distributor
1: Mankeel can provide you with cost-effective, high-performance electric scooter products and complete solutions and processes, from samples to bulk orders, and high-quality pre-sales and after-sales services. To reduce the after-sales cost of your electric scooter business, help your company's electric scooter business develop more competitive.
2: We have independent design and research and development capabilities that can provide our partners with customized electric scooters produced by the laws and regulations of different countries or regions so that you do not need to worry about the legality of the product sales.
3: Stable development, independent and complete supply chain system, brand product innovation, and timely support in pre-sales and after-sales links, we can do it all for you.
Contact us now to send the apply to become our partner at sales@mankeel.com
Contribute our strength to the world's environmental protection travel industry together.