Conscribens Global Brand Distributors
Mankeel prima opifex mundi est proponere et efficiendum scooter electricum commune project. Prope dimidium totius globalis copiae exploratorum electricorum communicatorum occupat, maturam ac stabilem productionem et copiam systematis electrici scooters constituimus, ac mercaturae plenae et professionalis, servitii prae-venditionis & post-venditionis systematis.
Mutationes peregrinationis hominum hisce annis necessitates et opiniones a clientibus e supra 80 Nationibus dederunt nobis plenam fiduciam et affirmationem affirmativam homines plus magisque operam dare ad vitae nostrae ambitum ac magis instrumentum environmentally- amicabiliter deportationis quaerentes. Tumultus pestilentiae anno 2019 commonuit etiam homines de necessitate translationis inferioris carbonis. Commode et in environmentally-amica electrica scooters facti sunt electiones populares magis ac magis pro populo ad iter faciendum.
Sincere nos excipimus homines qui constituerunt productum Mankeel repraesentare ut in magno mercatu electricorum scooters enucleetur, et simul vincat simul creare!
Quis mankeel electrici scooters fieri potest
I: Populus, qui latius mercatum electricum scooters apud Mankeel excolere decrevit
2: Populus qui iam in electricis scooters vel industriis affinis versatur est, sed mercatum productum tuum dilatare cupit
3: Homines experti sunt in electricis scooters operantibus et productis rotarum ligatis
4: homines qui negotia electrica scooter cum sufficienti pecunia elaborare disponunt
Notam agentium subsidium nostrum
Pretium et forum praesidium
Mankeel signa pulchra et perspicua pro distributoribus delectu et cooperatione habet. Solus distributores qui signis nostris praeliminaribus signis conveniant, notas productas repraesentare possunt. Postquam notam distributionis cooperatio confirmata est, sive in pretio sive in productum copia producti, condiciones cooperationis stricte exequemur ad iura et beneficia tua tuenda et sustinenda.
Post-venditio servitium et post venditionem servitium, pignus opportunitatis logisticarum traditionis

IV varias apothecas transmarinas et post venditiones puncta sustentationis in Civitatibus Foederatis et Europa constituimus, quae logistics et distributiones in Europa et Civitatibus Foederatis tegere possunt. Eodem tempore etiam tibi servitutem guttatim praebere possumus, salvo te logistics et post venditiones Sumptus servitii.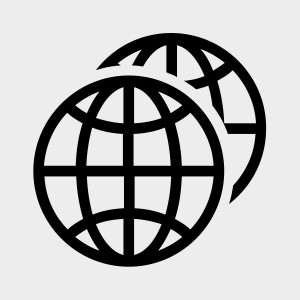 Communia venalia societas, materialium subsidiorum communicatio
In terminis producti et notae promotionis et venalitatis, sine fructu imagines, productos videos, opes mercaturae et consilia mercaturae communicabimus, mercaturae quoque expensas erimus et pro vobis promotionem venalicium solvemus. Lorem ad te introducere ut producti et notam promotionem facias simul ut negotium tuum augeas et fluere emptorem tuum.
Beneficia nostra largitor
I: Mankeel potest providere vobis cum cost-effective, summus effectus electrici scooter producta et completa solutiones et processuum, ex samples to mole orders, and high-quality pre-sales and after-sales services. Ad reducere post venditiones sumptus negotii electrici scooter tui, adiuva negotiationem tuam electrica scooter magis competitive augere.
2: Independens consilium habemus et investigationes et facultates evolutionis, quae sociis nostris electricis scootersis nativus effectis praebere possunt per leges et ordinationes diversarum nationum vel regionum, ut non egeas solliciti de legali venditio producti.
3: Evolutionis stabilis, independens et completa copia catenarum ratio, notam producti innovationis, et opportune sustentationem in pre-ventionibus et post-sales nexus, omnia tibi facere possumus.